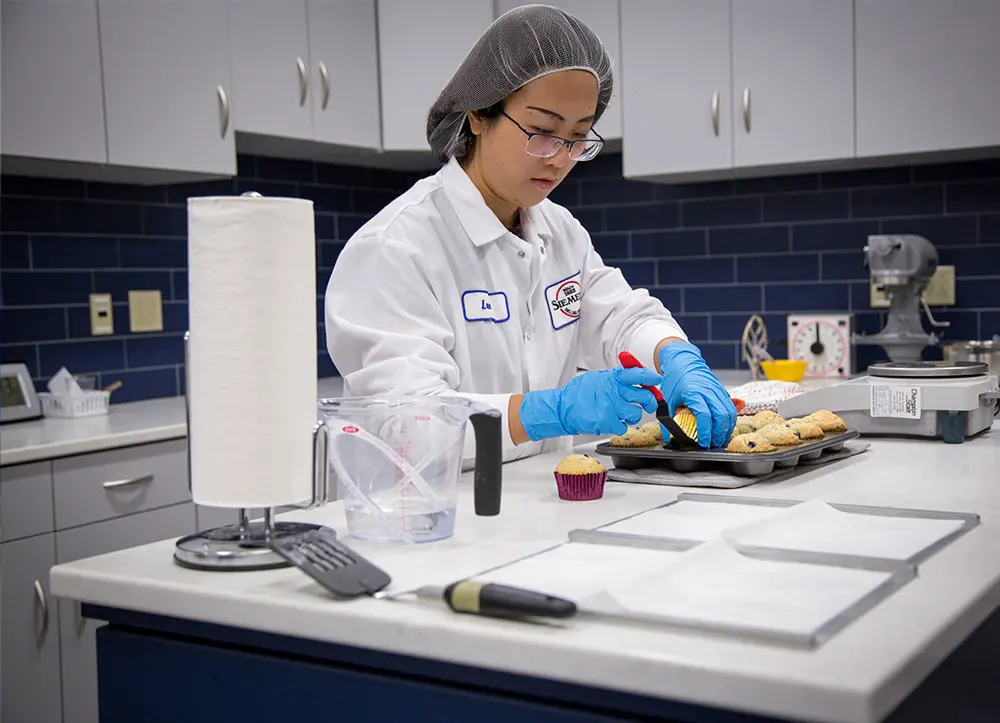 We invest heavily in our labs and test kitchens in order to maintain stringent quality control, safety, and product consistency
The Siemer Milling Company Lab has the capability to fulfill the following tests, which include fundamental dough and gluten strength, and flour starch viscosity testing.
Particle size testing is achieved by the use of a ro-tap sifter or an alpine air jet sifter. Baking tests are also performed. In addition, solvent retention capacity testing is available.
Our labs offer a variety of analytical tests, including but not limited to the following:
---
click tests below for description