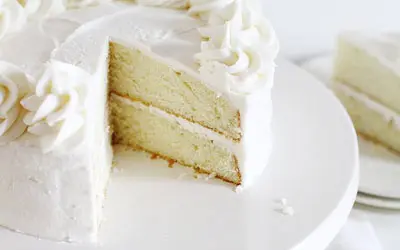 Often considered to be one of the top cake flour millers in the Midwest, Siemer Milling Company offers several options for cake flour.
One of those options is called Hi Ratio Cake Flour. This flour is bleached and preferred by the finest bakers. Siemer Hi Ratio cake flour performs well with baking applications involving high percentages of sugar, liquids, and shortening.
Another option is New Century Cake Flour. This flour is a dried, low-moisture flour with a finer grind than what the typical high ratio flour offers. This finely granulated flour is perfectly suited for applications requiring silky texture and deliciously delicate flavors.
When it comes to cake flour, you are not limited to choosing only one of these flours. Please send us a specification for what you are looking for or we would be happy to connect you to someone in Product Performance to guide you to which flour will work best for your application. Each of these cake flours are milled at one of our three mills using locally procured soft red winter wheat.